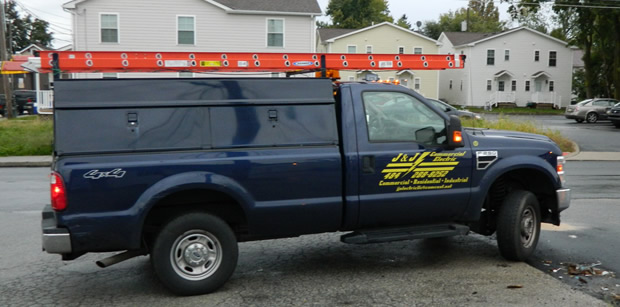 Looking for an Electrician?
Need an Electrical Estimate?
Reputable, Local Company
Trustworthy Local Electricians
Guaranteed Electric Work
From home electrical wiring to commercial generator repair, J & J electric has electricians to handle any electric job.
What OUR CLIENTS are saying:
Ask The Electrician!
Free Answers and Advice!
Do you have questions about a commercial or residential electrical project? Then we have your answers!
Submit your questions below and our top electrician will read and respond to as many questions as he can. If your question is selected as the top question of the month, we'll post it to our website.
This Section Coming Soon!
Ask A Question
Trusted Local Electrician
Trusting an electrician with your electrical wiring is important. J & J is an electrician in West Chester PA committed to providing the best customer experience. Check out some of our testimonials, recommendations, and electrician reviews.
Commercial Electrical Contractor
J & J has 20 years of commercial electrical experience. We can handle any electrical work your business may need. From upgrading electrical service to generator installation and server colocation and data center wiring, J & J can handle it. All of our electricians are licensed Commercial Electrical Contractors.
Residential Electrical Service
Your home is your biggest asset. You should be able to trust your electrician to make the best recommendations and provide quality Residential Electrical Service. Our residential electricians have been carefully chosen and tested to ensure that your home is in good hands when we provide Residential Electrical Service.
24 Hour Electrician
Not all electrical projects are planned. Electrical emergencies can happen at anytime. Emergencies that happen at night, when many electricians are unavailable, can be devestating. You need an electrician who is available 24 hours. At J & J, electricians are always available. We are the Philadelphia Area's 24 Hour Electrician.